i

MAPS New England Holiday Party Tuesday, December 05, 2017
at
Slack's Oyster House & Grill
Plainridge Park Casino
301 Washington Street, Plaiville, MA 02762
Join us for a wonderful evening of Holiday Cheer with good friends from iMAPS New England. Whether you're a member of a Technical-Professional Society [ASM, SMTA, AVS, ACerS, IEEE, SME, MRS, NEFC, SEMI… etc.] or involved in a technology related field, you're invited to join us for Holiday Merrymaking and Networking...
Featuring some lighthearted entertainment

& Surprise Guest Speaker, FUN & Informative..!!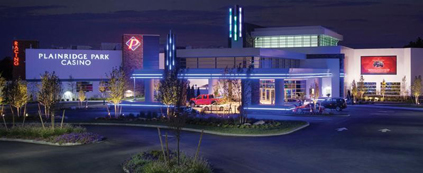 PLAINRIDGE PARK CASINO
Experience the Winning Difference!!!
Plainridge Park Casino is the only Casino in Massachusetts
Environmentally Conscious - LEED Gold Certified!
A Smoke Free Facility
With Free Parking, Including Valet!

Click for Property Map

SCHEDULE (times approximate):
5:30 PM
Registration, Socializing, Networking and Cash Bar
6:30 PM
Dinner
7:30 PM
Suprise Guest Speaker - Fun & Informative!!
8:30 PM
Holiday Cheer, Gifts and Prizes
LOTS of Holiday Raffle Prizes!!
GIFT CERTIFICATES TO EAT, SHOP
...OR WIN $$!

Special Registration Fees
…attractive for bringing a spouse or guest to share in the Holiday Festivities..!!
Dinner & Entertainment are included!

Until Wednesday, November 29, 2017 - Members & Non-Members register for $25.00
Retired/Unemployed Registrants are $20.00
Guests/Spouses are only $15.00

We can also arrange tables for companies, organizations or groups
…who want to make this their own Holiday Party.
Contact Harvey (harvey@imapsne.org or 508-826-6033).
Details & Registration